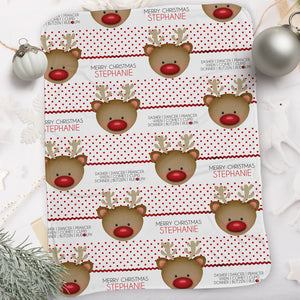 Custom gifts are always the best gifts! Just imagine coming home, surprising your loved one with the softest, sweetest blanket you had personalized for them, cuddling up together and reminiscing on all the things that made you fall in love and ultimately brought you to marriage.
SUPER SOFT and STRETCHY :)
How To Order:
1. Choose your size;
2. Enter the custom texts;
3. Click "Add to Cart";
4. Enter shipping and billing information. Done!
❤ PRODUCTION TIME:
● Design period 3-5 working days
●Manufacture period 5-10 working days
●Shipping period 3-10 working days 
❤ PRODUCTION TIME:

● Design period 3-5 working days
●Manufacture period 5-10 working days
●Shipping period 3-10 working days