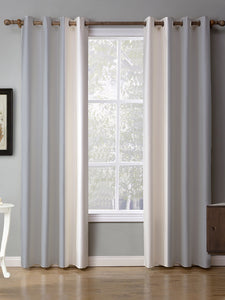 Home blackout curtains are made of 100 percent high-quality digital printed polyester fabric. Window curtain panels are silky, soft, drapery, and very pleasant to touch produced with 2 types of hanging hook tape and punch type. (here the size is 1m=39.3inch)

These room darkening curtains obstruct the sunlight. They are light and UV rays blocking panels that have added functions, providing maximum privacy as they are not see-through.

Thermal insulated curtains are energy-efficient home decor assets that reduce the amount of heat lost in cold months and reflect heat in the hotter ones. These curtain panels act as sound barriers that will reduce noise from busy streets or noisy neighbors.

The room darkening insulated curtains are available in various colors and a lot of designs. They will beautify any bedroom, living room, kids' room, dining room, and more

For convenience, recommended hand wash. Wash below 86F. Do not bleach and do not tumble dry, None İron needed. Do not use fabric softener to protect the fabric.
Note: To ensure that curtain panels look ample when closed, they should have a combined width that is 1.5 to 2 times the width of the window/rod. 
| | |
| --- | --- |
| Size:cm | Size: Inch |
| 1x2.7m | 39x106inch |
| 1.2x2.7m | 47x106inch |
| 1.5x2.7m | 59x106inch |
| 2x2.7m | 78.7x106inch |
| 2.5x2.7m | 98.4x106inch |
| 3x2.7m | 118x106inch |
| 3.5x2.7m | 137x106inch |