Do you often forget to do something or the order of doing things? Now there is a Memo checklist that can help us do things more logically and organized. The checklist memo Board is small and light, and it is very convenient for us to carry it with us.
The creative memo lists to keep you organized for your daily work and other life things and prevent forgetting important things.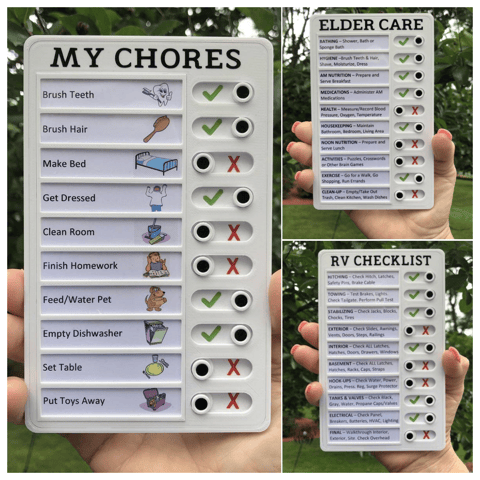 Features
My Chores is an easy-to-use customizable checklist that kids can take with them as they do their daily chores. Sliders click into place as each chore is completed, and parents can easily reset the chore list each day. No pens or erasers are needed!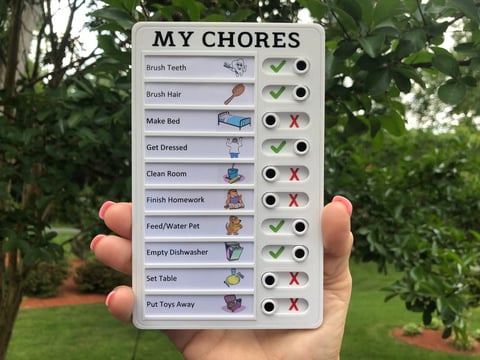 This RV Checklist provides important reminders you should verify when preparing to connect or disconnect your RV. It comes with the item list as shown or you can specify different items and their sequence.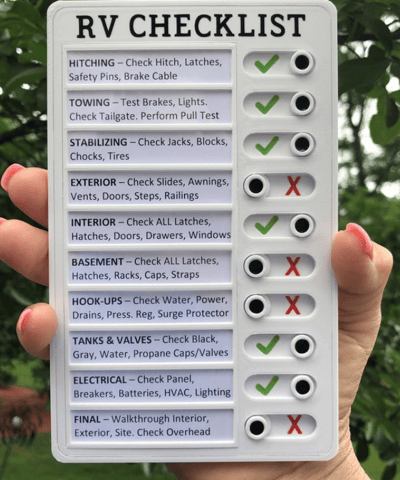 The ELDER CARE Customizable Checklist helps to ensure daily chores and activities are performed for your older loved ones by their caregivers. Sliders click into place as each activity is completed, and guardians can easily check and reset the chore list each day.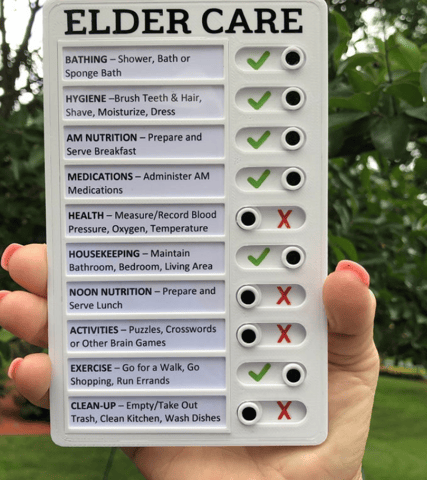 You can choose the Memo Checklist Board that is shown, or customize the items and order of items. The  Memo Checklist Board ships with care and maintenance suggestions, and instructions on replacing the checklist item list.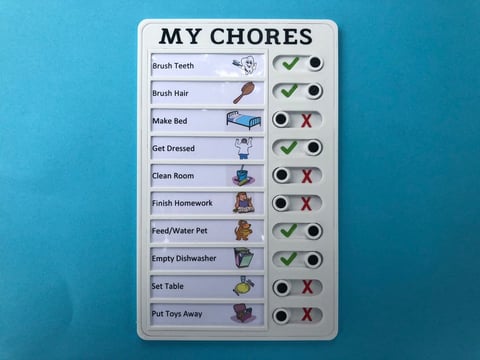 To meet the different needs of our customers we provide special DIY cards, feel free to customize your own list, which can be used with the above three products.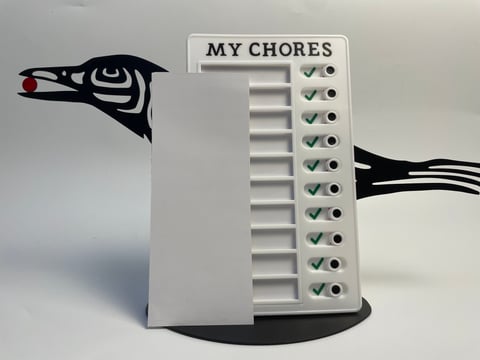 Specification
Material:3D printed from bio-degradable plastic (PLA), and is non-toxic to pets and humans.
Size: 20*12*0.5cm
Weight: 100g