A proudly handmade and personalised hand stamped leather key ring featuring a collection of your very own photographs printed onto glossy aluminium photo slides. A wonderful gift with a personal touch and perfect for men who love leather.
When closed the key ring is a compact 6cm by 2.5cm with photo slides that fan out.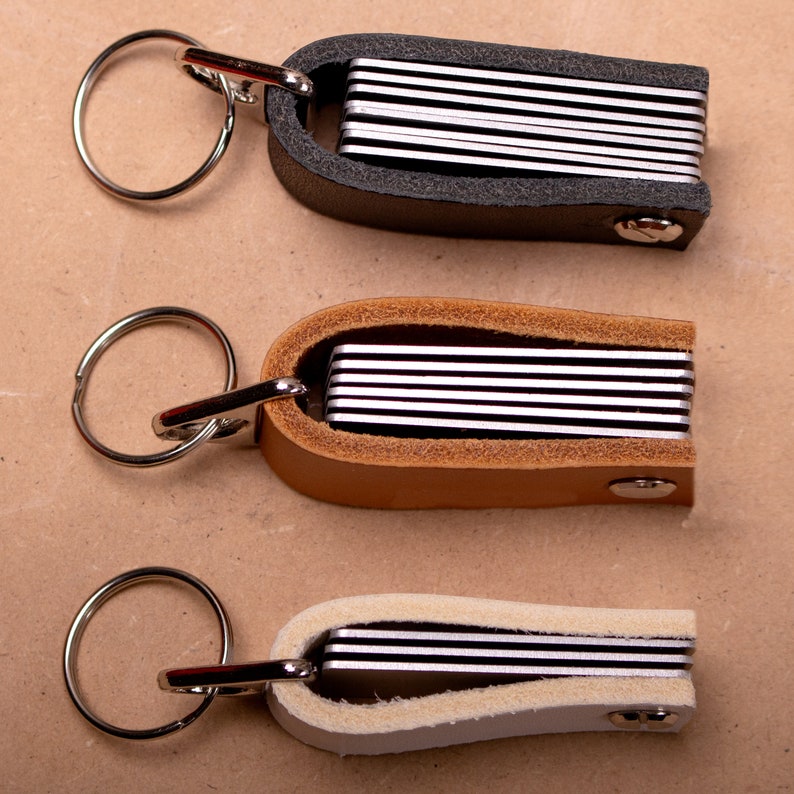 This personalized product requires to upload your photo, for some reason if you cannot upload a photo, please send the photo to us via the email: support@oakbayonline.com
Notice: For the custom text we are only allow the symbol (such as !/&/*/$/@), DO NOT allowed EMOJI(only the ❤️   can be done. ) If you leave emoji in the custom field we will directly remove that!!
♥ Customized with your favorite photo, your family, your baby, your lover, or even your little pet that campaign with you along. You can upload up to 6 photos.
♥ Every photo print on the stainless steel plate and it attach in the leather case, you don't worry about being worn out after a long time and it is long lasting. This is a heartfelt and loving gift for everyone!!
❤ PRODUCTION TIME:
● Design period 3-5 working days
●Manufacture period 5-10 working days
●Shipping period 3-10 working days