A house, a car, a barn and even a mailbox - all these benefits cannot be used without keys. And so that the use of keys does not bring any inconvenience, they must be neatly assembled in one place.
Our leather key wallet is designed specifically for this purpose! With our leather key case it will take you a few seconds to get the key you need.
Sizes

Width: 2.36 inches (6.5 cm)
Length: 4.33 inches (11 cm)


Width: 2.18 inches (6 cm)
Length: 5.11 inches (13.5 cm)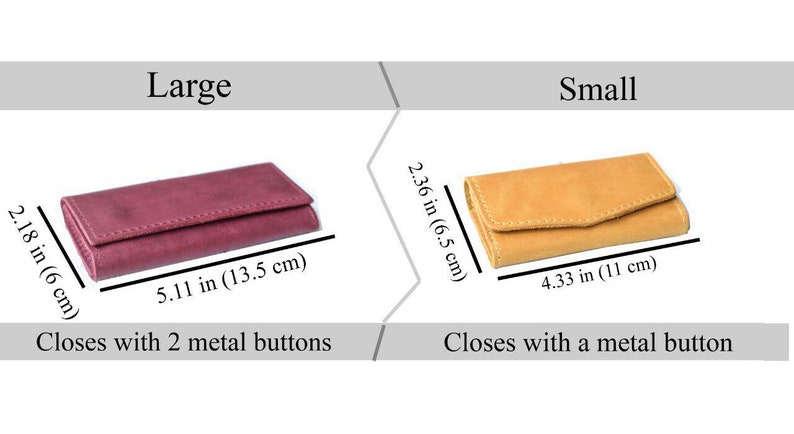 We use 100 % real cowhide genuine leather. It's solid, but very soft.
• Personalization
We use an old school technique of FIRE branding. Fire-branding process is the most beautiful and effective way to customize genuine leather. And it looks AMAZING!


❤ PRODUCTION TIME:
● Design period 3-5 working days
●Manufacture period 5-10 working days
●Shipping period 3-10 working days