Each of us has many life memories that undoubtedly should be recorded. Our personalized leather journal is what you need. Our leather sketchbook has a stylish vintage look on the outside and quality paper inside. And also, if you write out all the pages of this refillable journal, this won't be a problem.
Within a few seconds you can replace the attached notebook with a clean one and send the old one to your personal archive.
Sizes

4.25 x 6 inches (11 x 15 cm)
Insert: 4 x 5.75 inches (10.5 x 14.7 cm)
6 x 8.5 inches (15 x 21.5 cm)
Insert: 5.75 x 8.25 inches (14.7 x 21 cm)

8.5 x 11.75 inches (21.5 x 30 cm)
Insert: 8.25 x 11.5 inches (21 x 29.5 cm)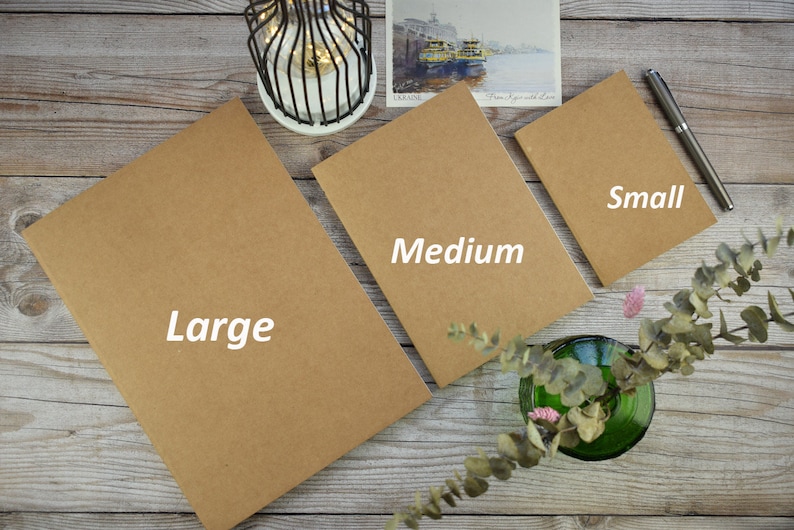 We use 100 % real cowhide genuine leather. It's solid, but very soft.
• Personalization
We use an old school technique of FIRE branding. Fire-branding process is the most beautiful and effective way to customize genuine leather. And it looks AMAZING!


❤ PRODUCTION TIME:
● Design period 3-5 working days
●Manufacture period 5-10 working days
●Shipping period 3-10 working days