🎄We created this most popular red truck garland, the perfect decoration, will add the finishing touch to your holiday front door decoration!

🎄
Enjoy Christmas, a style that will never be there again.
Will add charm and joy to your decoration! 🎅We all admire all the superstars in the garden. Red berries and truck wrapped in lush green leaves and lamb ears. The wreath is quietly waiting for the arrival of the holidays. This is the perfect declaration celebration for your favorite winter. 🍁 Enjoy this beautiful and luxurious wreath in the coming year!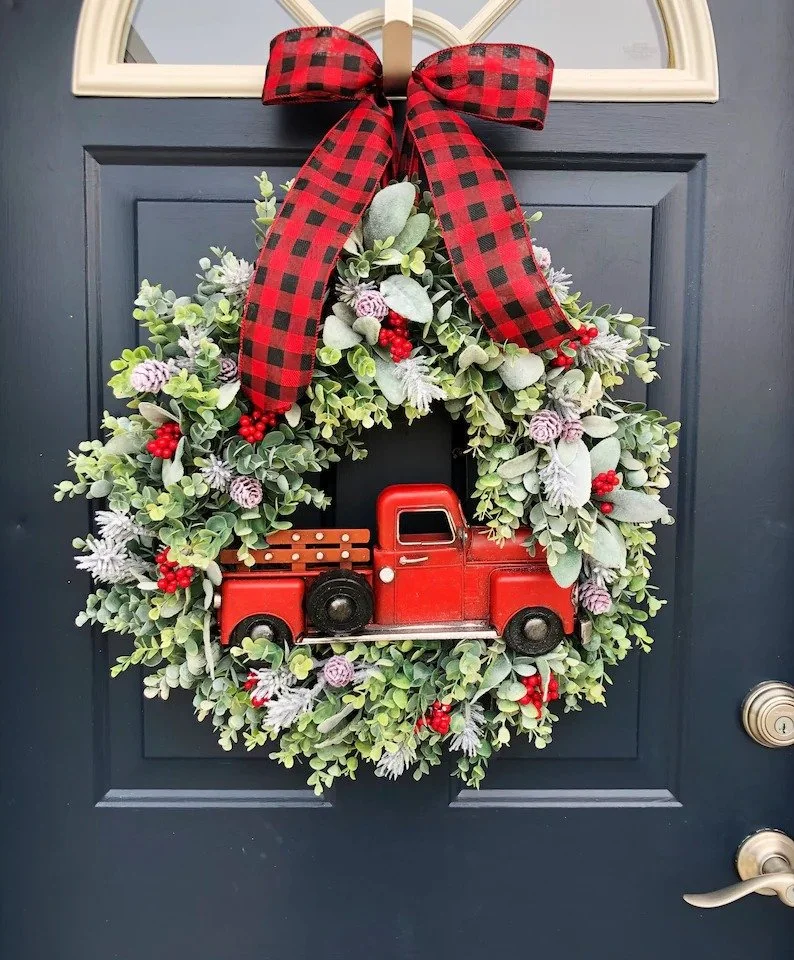 🎄In this beautiful Christmas wreath, frosted eucalyptus, snowy evergreen trees, lamb's ears, and festive berries create a beautiful and classic look. People will keep touching this garland, wondering if Christmas is real! The perfect combination will decorate your door throughout the winter! !
🎁
Perfect gift:
This beautiful Christmas truck garland is a great choice for friends or family members, allowing your friends or family members to feel the joy of the whole year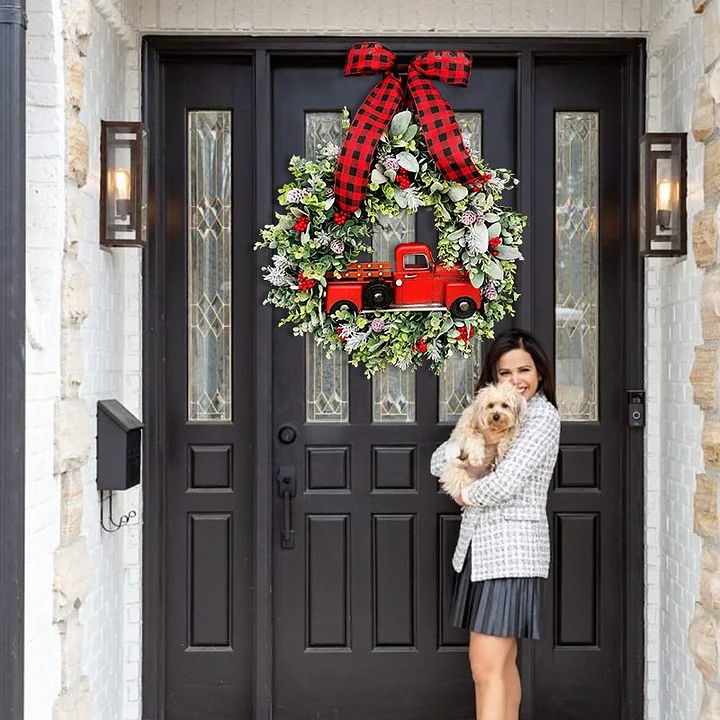 🌷 Features
: New design! Big red bow, berries, eucalyptus lamb's ears and green plants, the most important decoration is the red truck! Very suitable for all your home decoration needs.
I like the beauty of this design! In this special place, I planted many red berries and pine cones on the lush eucalyptus lamb's ears. Because of his rustic, woody, and delicate charm, he will become an outstanding artist. The appearance of red trucks makes winter more vibrant and attractive. Wrapped in lush green leaves and lamb ears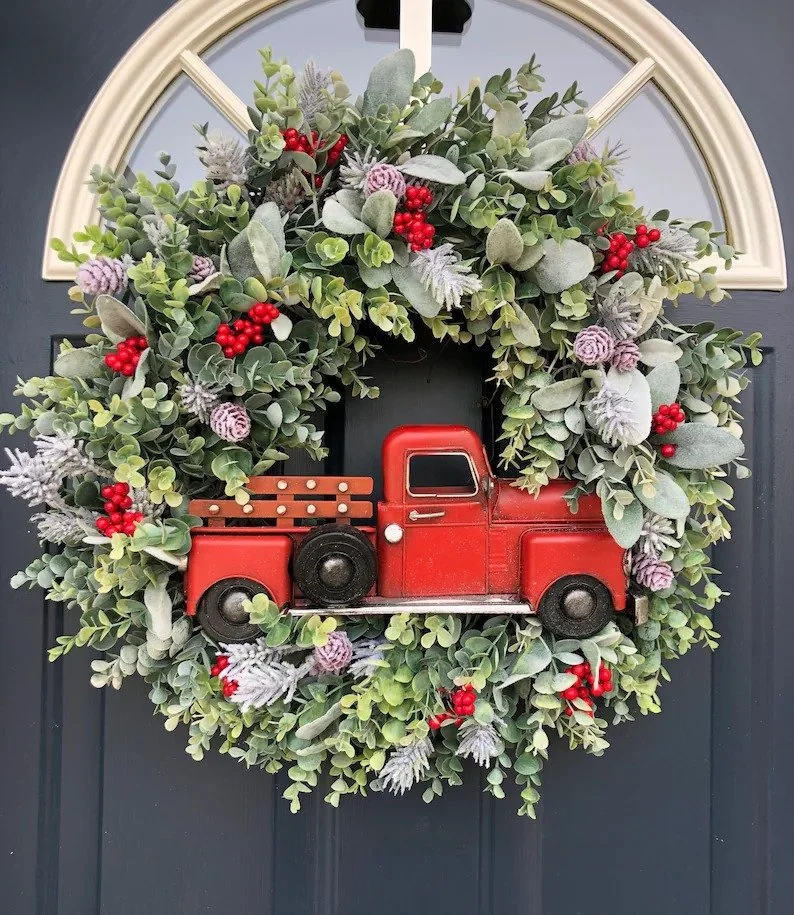 🌷Size:
The measured value is approximate, from top to bottom>from top to top of leaf, stem, vine, grass or bow, as shown in the figure.
22 inches * 6 inches deep
(this is the size including flowers, and the rattan is 20 inches)
With the popular eucalyptus lamb ears and pine cones in winter, the red truck is decorated to make the wreath more complete and make autumn more charming
🌷
Update:
Due to strong demand, our official price for this product is very low, so order now, while stocks last! Again, there are 3 days left for the event, and we will return to the original price after 3 days. ✿
💐 It looks very beautiful on double doors and/or French doors. 💐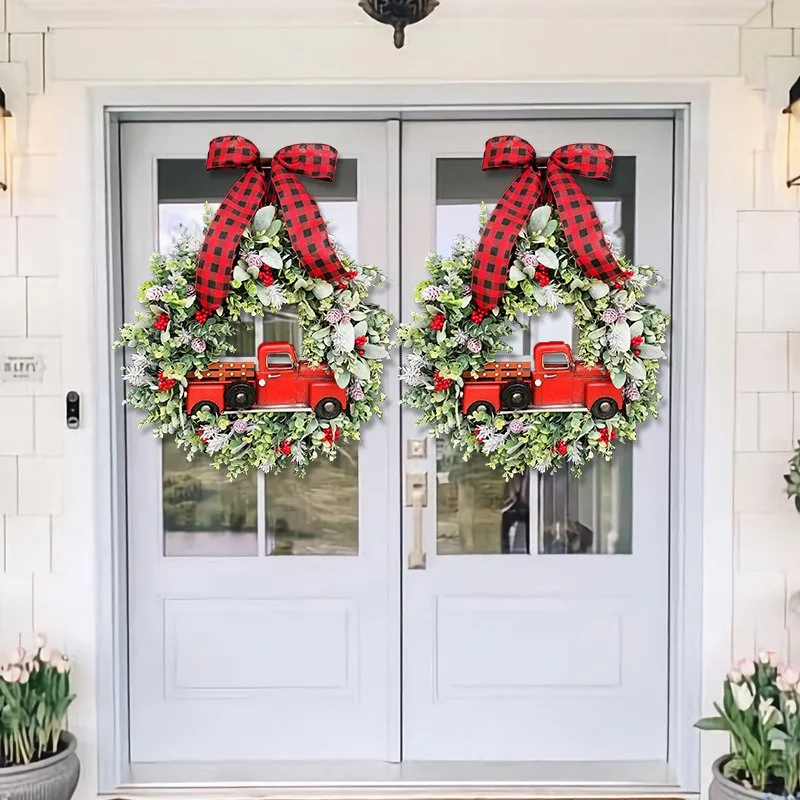 🌷Update: Due to strong demand, the official price of this product is very low, but our quality is very good, place an order now, while supplies last!
🔸Features🔸:
Christmas eucalyptus lamb ear red truck garland
Pine cones, berries, red trucks, bows, artificial green plants
Indoor and outdoor use